We are well aware of the benefits the sun provides to earth and its inhabitants. In fact, the sun gives us life.
However, we also have an understanding of the harmful effects of the sun.  We wear sunscreen, hats, and sunglasses to protect ourselves. And we have special paints to protect our homes, cars, and infrastructure from damaging rays of the sun and other extreme environmental conditions.
In conjunction with the unique event of a Solar eclipse today, August 21st, Advanced Cable Ties announces another significant new product introduction: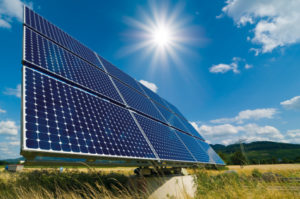 NYLON 12 Cable Ties for solar, wind, and harsh environment applications.  
This product family will be produced at Advanced Cable Ties USA manufacturing facility in Gardner, Massachusetts.
Specially formulated UV Black Nylon 12 is molecularly designed to withstand the harsh rays of the sun and corrosive outdoor elements.
Our advanced Nylon 12 Cable Ties resist temperature fluctuations, are chemical resistant, and insensitive to stress cracking.  The smooth edges eliminate abrasion damage and won't cut into panel cables.  Low water absorption and high density maintains the stability of the cable tie providing ultra-long lasting performance for solar panel systems.
Nylon 12 Cable Ties are also ideal for galvanized steel surface contact, low-humidity environments, and any outdoor application.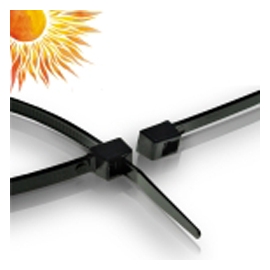 Please contact Customer Service for more information, to request samples, or to place an order for Nylon 12 Cable Ties.