A Solid U.S. Manufacturing Company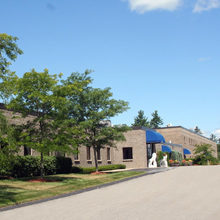 Advanced Cable Ties, Inc. is a leading, full-line manufacturer of cable ties and wiring accessories proudly made in the USA.
ACT was founded by Ken Tomasetti and his wife, Donna in 1994. Operations were first set up in Fitchburg, MA and later moved to 245 Suffolk Lane in Gardner, MA. Advanced Cable Ties has stayed true to the original vision of a business that sells quality products through exceptional customer service and respected employees. Ken Tomasetti remains President and CEO of Advanced Cable Ties to this day.
We value our customers and the partnerships we have built throughout the years. Working as a team, we like to see everyone succeed.
We manufacture our cable ties to be superior in strength, far exceeding the required tensile strengths used in industry standards. Using high quality raw materials which are always inspected by Advanced Cable Ties to insure they meet our standards, we are proud of our ties and back them up with a 100% guarantee.
Our cable ties and wiring accessories are used in a variety of industrial, fastener, electronic, electrical, HVAC, and other specialty applications. Our products are produced through our innovative technology and machinery.
We proudly belong to NEMA (National Electrical Manufacturers Association), a leading trade association in the United States representing the interests of electrical manufacturers.
Our staff has many years in the industry with knowledge available to answer your questions. We know cable ties and how they are used in your industry. Call us if you have any questions, we can help.
Community Involvement
We're involved in our local community and recently donated space in our warehouse and our assistance for the Heywood Healthcare backpack program, which services children and families in the Gardner/Athol communities, to fill the backpacks and assist in food pick up and delivery: https://www.thegardnernews.com/news/20200323/heywood-healthcare-seeks-to-provide-food-security
ACT Mission Statement
Our mission is to provide the best quality cable ties and cable tie accessories through innovative technology and machinery. In building partnerships with our customers, we aim for mutual growth and strive for superior customer service while standing behind our product.